Metro Cars Achieves Signifiant Fuel Savings After Converting Fleet to Propane
Fleet Manager Spotlight: Dave Satawa, Vice President of Finance, Metro Cars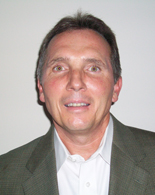 Known for its iconic black cars at Detroit Metro Airport, Metro Cars is no ordinary transportation service provider. Nearly all of its more than 300 vehicles in southeast Michigan are operated on propane, thanks to Dave Satawa, the company's vice president of finance. Having someone in Dave's position — the one responsible for the money — demonstrates why propane autogas and other alternative fuels are becoming more commonplace in Michigan fleets.
Metro Cars partnered with Clean Energy Coalition in 2010, eventually purchasing more than 100 bi-fuel propane conversion systems through ICOM North America, a Michigan-based company known for its sought-after patented systems and longevity in the alternative fuels industry.
Satawa told Clean Energy Coalition it's incredible how much fuel savings the company and its drivers are seeing. Metro Cars' large fleet of 300 sedans and shuttles drive more than 100,000 miles per year. He noted that, "If our average vehicle runs 10 mpg at $4 per gallon, Metro Cars and its drivers are responsible for more than $12 million in annual fuel purchases here in southeast Michigan. When we can save the company and our drivers on fuel costs, the operational savings are tremendous."
Satawa also believes that the emissions benefits help them with efforts related to corporate citizenship, marketing their vehicles, and attracting the best drivers in the area.
What's next for Satawa and Metro Cars? The company has already expanded its operations to West Michigan, operating a somewhat smaller fleet of propane vehicles in the Grand Rapids Metro area, and continues to pursue opportunities in other markets to expand their alternative fuel footprint.