February 2012
Plug-In Ready Michigan Charges Ahead
| | |
| --- | --- |
| | |
| | n |
Electric vehicles are on their way, and Michigan will be ready. Clean Energy Coalition is working under a grant from the U.S. Department of Energy and collaborating with Greater Lansing Area Clean Cities, NextEnergy, and more than 30 other partners comprised of municipalities, industry leaders, and agencies to develop a statewide electric vehicle preparedness plan.

The development of the Plug-In Ready Michigan Plan launched in December and is rapidly gaining momentum. Since the beginning of the year, the project team has held four intensive working group meetings where participants tackled issues related to building codes, permitting, zoning, utilities, deployment, barriers, and forecasts. In addition, several project partners recently met with Flint-area business and municipal leaders to discuss the plan's progress and gather feedback.

Flint is the first of several municipalities working directly with project organizers to implement the plan. Over the next month, discussions are scheduled with leaders in Detroit, Grand Rapids, Ann Arbor, Houghton, Auburn Hills (who has already taken the leap to adopt zoning ordinance language related to electric vehicles), Madison Heights, and Lansing – municipalities that have committed to support and implement the plan. At the end of March, leaders from these cities will meet in Lansing at the Michigan Municipal League to review initial results and discuss the statewide survey being sent to all of Michigan's 1,800+ jurisdictions.

Clean Energy Coalition is working with the consulting team of OHM and Governing Dynamic to develop the online survey, which will be distributed in early March through the Michigan Townships Association, Michigan Municipal League, and Michigan Association of Counties. The survey will gauge the level of awareness and on-the-ground readiness for electric vehicle deployment.

Once the survey and municipal review are complete, Clean Energy Coalition and the consulting team will develop initial drafts of the plan. A final version of the plan is expected in July. Stay tuned in late summer for statewide release of the plan that will involve workshops to help users learn about the plan's tools for local governments, businesses, and consumers.

Check out the Plug-In Ready Michigan page on Clean Energy Coalition's website to learn more about this initiative and its partners. For more information, please contact CEC Project Managers Mark Rabinsky
 or Heather Seyfarth.



Ann Arbor's a2energy Program Shows That Simple Improvements Can Have a Big Impact in Reducing
Energy Use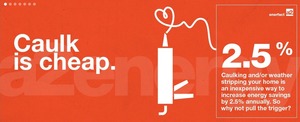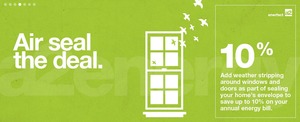 When Ann Arbor mayor John Hieftje challenged his city to reduce greenhouse gas emissions and increase renewable energy use by 2015, it created a real sense of urgency within the community. In order to meet the mayor's Green Energy Challenge, residents and business owners need to take action, but this can be a daunting prospect, leaving many to wonder where to start and what improvements will truly make a difference in decreasing energy usage.

To help make energy efficiency easier to understand, Clean Energy Coalition and the City of Ann Arbor have partnered to create a2energy. The program's goal is simple: show people why energy use matters and what they can do to make their home or business more energy efficient.

The recently launched website a2energy.org is a comprehensive source of energy-related information that guides users along a path toward increased energy efficiency. The site is organized into four sections:
Homeowners: The homeowners portion of the website highlights the importance of two simple, relatively inexpensive actions that have a big impact: sealing air leaks and adding attic insulation. Beyond those two steps, homeowners can learn about more advanced improvements, such as replacing heating/cooling systems, insulating doors, and installing a programmable thermostat. Information about incentives, tax credits, and available financing, as well as tips on choosing the right contractor, are also featured.
Commercial building owners: This section of the website focuses on Ann Arbor's Property Assessed Clean Energy (PACE) program, which allows commercial property owners within Ann Arbor city limits to obtain low-interest, fixed-rate, long-term financing for energy efficiency and renewable energy projects at their commercial properties.
Landlords: By taking action to reduce energy use of their properties, landlords not only lessen their impact on the environment, but also help make their units more affordable for their tenants. Many of the tactics in the homeowner section apply to rental properties, and landlords who manage three or more units in the same property may qualify for PACE financing.
Renters: Even through renters don't own their home, they can still control its energy impact. Living habits play a huge role in energy usage, and the a2energy website explains how making small changes like turning off lights and unplugging electronics when not in use can make a big impact.
With something for everyone, a2energy makes it easy for Ann Arbor residents and building owners to learn about energy efficiency and the steps they can take to reduce their energy usage.

To learn more about a2energy, please contact CEC Project Manager Rebecca Filbey.




Mobility Division Manager Discusses Fueling Fleets with Natural Gas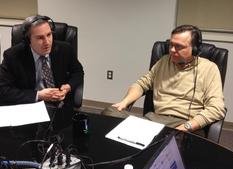 Clean Energy Coalition Mobility Division Manager
Matt Sandstrom, along with Chris Milani, Schupan & Sons Vice-President of Operations & Logistics, recently spoke with WJR's Paul W. Smith live from Schupan & Sons beverage container recycling facility about the facility's use of natural gas in its 16 vehicle fleet. Listen to a podcast of the interview (scroll down to February 15 interviews).
Clean Energy Coalition Welcomes Two New Staff Members
Clean Energy Coalition is proud to welcome two of our newest staff members: Heather Seyfarth and Bonnie Schmick.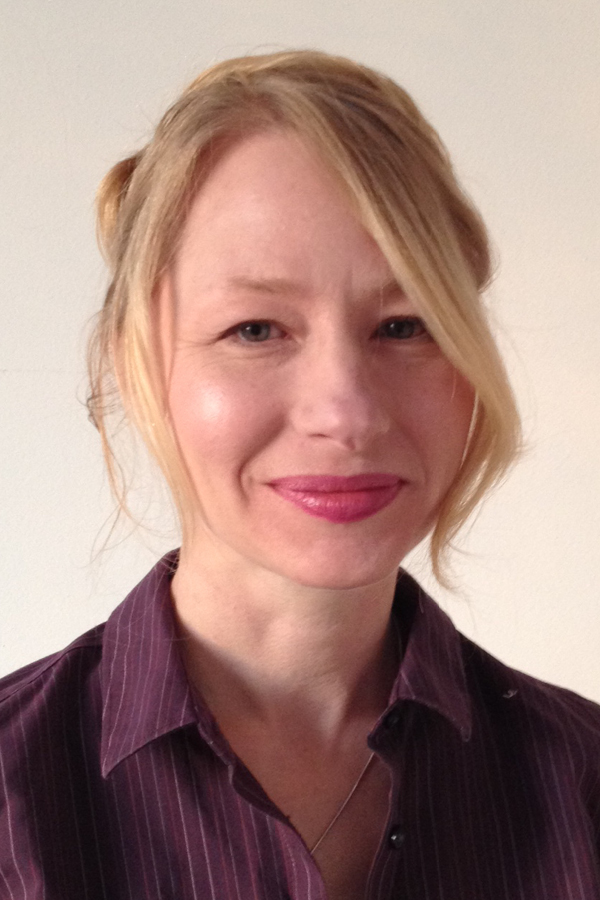 Heather Seyfarth is an AICP certified planner and project manager for Clean Energy Coalition, working to develop a plug-in electric vehicle charging infrastructure community preparedness plan for the State of Michigan. In addition to her work at Clean Energy Coalition, Ms. Seyfarth serves as Chair of the Michigan Association of Planning's Social Equity Committee.

Prior to joining Clean Energy Coalition, Ms. Seyfarth was a community planner for the Land Information Access Association (LIAA) in Traverse City, Michigan where she co-managed Partnerships for Change, a program that helped local jurisdictions overcome regional barriers to cooperation in land use planning. Her work in Traverse City earned her distinction as one of the region's 40 most influential individuals under the age of 40 by Traverse City Business News.

Ms. Seyfarth holds a master of urban planning from the University of Michigan, a master of social work from the University of Michigan, a master of sociology from Central Michigan University, and a bachelor's in sociology from Alma College.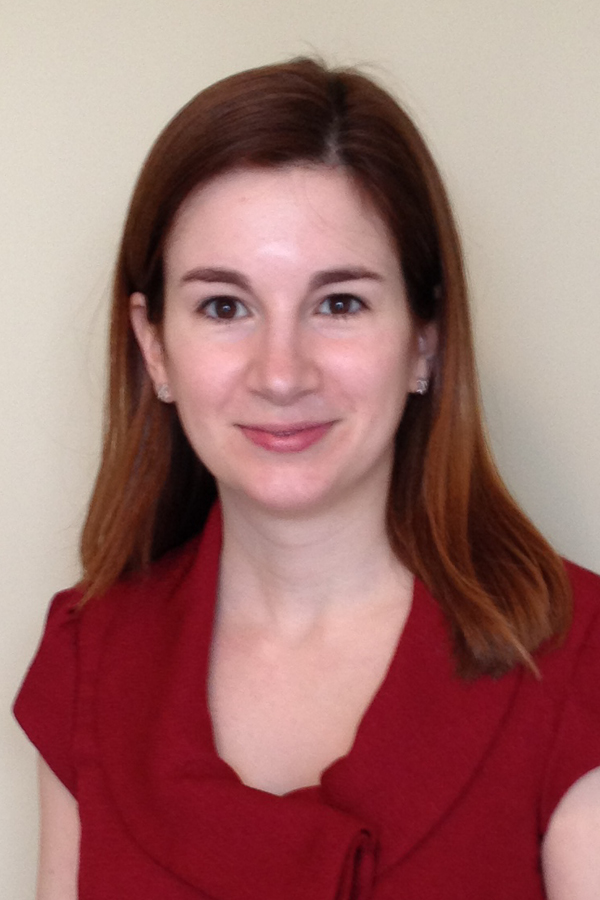 As Communications Manager, Bonnie Schmick oversees communications for Clean Energy Coalition, developing and implementing outreach and public relations strategies to promote the organization, its projects, and its services.

Ms. Schmick has extensive experience writing for a variety of platforms, managing websites, acting as a spokesperson, and utilizing technology to effectively communicate. Prior to joining Clean Energy Coalition, Ms. Schmick worked in corporate communications for Borders, where she held a series of positions focusing on employee communications, public relations, and event planning. Earlier in her career, she acted as an editor and graphic designer for a large trade association.

Ms. Schmick holds a bachelor's degree in history from the University of Michigan.
Upcoming Events
Thursday, March 1:
Michigan Energy Forum: How a Wind Farm Gets Built
Wind farms are growing in many parts of Michigan as the price to generate electricity by turbines drops. Once the decision is made to move forward with wind, what happens next? Register now and join Ann Arbor SPARK as a panel of experts discusses the steps needed to make a wind farm a reality. (Webcast available.)

Wednesday, March 7:
Electric Vehicle Charging Stations: Funding & Finance
This two-hour workshop, designed for organizations interested in purchasing electric vehicle supply equipment (EVSE), includes presentations on innovative approaches to help cover the cost of EVSE and installation ­– and even the vehicles.

Thursday, March 8:
PACE Training Workshop for Commercial Property Owners, Property Managers, and Contractors
Sponsored by a2energy and hosted by McNaughton-McKay, this event includes an overview of Ann Arbor's PACE program for commercial properties, as well as presentations on energy audits, energy efficiency, renewable energy projects, and more.

Thursday, March 8:
Sustainable Ann Arbor Forum: Climate and Energy
This month's forum features an overview of Ann Arbor's climate action plan, a collaborative project between the City of Ann Arbor and Clean Energy Coalition. The event also includes a discussion of climate impacts, renewable and alternative energy, energy efficiency, and conservation.

Thursday, March 22:
Compressed Natural Gas:
 Clean and Cost-Effective Transportation for West Michigan
Did you know that compressed natural gas (CNG) can cut fuel costs by about 50% while delivering the same power and performance? This workshop addresses many aspects of CNG, including the business case for fleet conversion, building the infrastructure, and details on engine conversion and maintenance.
---
SAE 2012 School Bus Powertrain Innovation Symposium: Reducing Fuel and Maintenance Costs Using Propane, Compressed Natural Gas, and Hybrid Electric Technology
SAE International has created the first-of-its-kind program to help anyone involved in school bus fleet operations learn about the most current and innovative activities about alternative fuel options from school bus OEM, supplier and peer-to-peer presentations, panel discussions, and technology exhibits, along with an extremely valuable grant writing workshop featuring a presentation by Clean Energy Coalition Project Manager Laura Palombi.

SAE International surpasses other organizations and companies in creating this comprehensive program to help attendees make properly informed decisions about the pros and cons of converting their buses to either hybrid electric, propane, or compressed natural gas technology.

SAE International is a global association of more than 128,000 engineers and related technical experts in the aerospace, automotive, and commercial-vehicle industries. Its core competencies are life-long learning and voluntary consensus standards development.

Visit www.sae.org/events/sbpi to learn more.
---
Newsletter Sponsor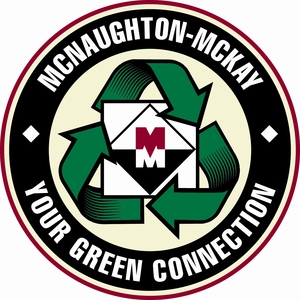 McNaughton-McKay Electric is proud to announce our local support of the clean energy efforts occurring throughout Michigan. As a leading distributor of electrical products, we have addressed the needs of local inventory, product technical assistance, and logistics in this rapidly growing industry. We have invested in inventory and a dedicated product specialist to aid you in the areas of renewable energy products, such as solar PV systems and electric vehicle charging stations. For efficiency requirements, we have the same capabilities in lighting and variable frequency drives and motors.
McNaughton-McKay is a 100% employee-owned company and is headquartered in Madison Heights, Michigan. The company opened in Detroit in 1910 and has 22 locations in 5 states: Georgia, Ohio, Michigan, North Carolina, and South Carolina.
McNaughton-McKay strives to be good stewards of the environment by operating green facilities and promoting energy efficient products and solutions. This is exemplified by an extensive "greening" of our facilities from lighting retrofits in warehouses and offices, to the installation of a solar PV system and electric vehicle charging stations. McNaughton-McKay is working to reduce waste, decrease energy usage, and increase awareness of the little things that can have a big impact on reducing costs and our carbon footprint, all which will benefit future generations.
To learn more about McNaughton-McKay's green product offerings please visit
our website
or contact Mark Ferda at
gogreen@mc-mc.com
.




Clean Energy Coalition
924 North Main Street, Suite 2
Ann Arbor, MI 48104
734.585.5720 t
734.418.1681 f
cec-mi.org