January 2012
Financing For Energy Projects Available for Ann Arbor Businesses

Business owners and commercial property owners in the City of Ann Arbor now have access to an exciting new financing program for energy projects. With the official launch of the State of Michigan's first Property Assessed Clean Energy (PACE) program this month, property owners within city limits can obtain low-interest, fixed-rate, long-term financing for energy efficiency and renewable energy projects at their commercial properties.

Clean Energy Coalition and the City of Ann Arbor have been working in close partnership over the past year to lay the groundwork for the PACE program. With City Council approval of a fee resolution in early January, the last implementation hurdle was cleared and program staff are now actively marketing the program across the city.

To be eligible for PACE financing, a property must have a detailed energy analysis that identifies possible energy projects and calculates energy and cost savings from these projects. If the identified project costs fall within certain program requirements related to size, property value and return on investment, the property owner enters into an agreement with the City that guarantees financing for the project. Property owners receive the funds upon project completion and repay the city annually through a voluntary special assessment over 10 years.

Assessments are structured such that annual payments are less than what the property owner is saving in energy costs each year, so savings are realized almost immediately.

"The availability of PACE financing supports economic stimulation across the city, creates jobs in the local construction and clean energy sectors and reduces operating costs for business owners," said Wendy Barrott, Clean Energy Coalition project manager and the administrator of the PACE program.

While a current energy analysis of the property is a requirement to apply for PACE financing, certain recent energy audits, including those sponsored by the Ann Arbor Downtown Development Authority, will be accepted. For properties that require a new audit, a list of PACE-approved, pre-qualified auditors is available at the PACE website.

Interested business or commercial property owners should contact Wendy Barrott, PACE Program Administrator, by email or phone at 734.794.6430 x43711.



Keep Warm With a Home Energy Assessment from Clean Energy Coalition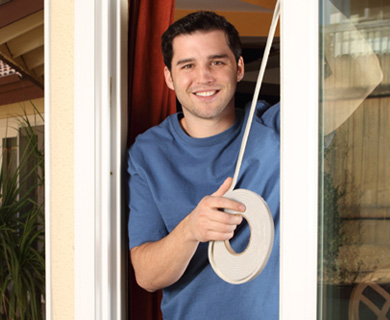 Targeting Air Leaks Can Save You Money
Home Energy Assessment services performed by Clean Energy Coalition's team of energy professionals guide you through cost-effective solutions to improve your home's performance and comfort. Energy Assessments leverage energy efficiency rebates, prioritize potential upgrades for your home, and lower your utility bills.

Our diagnostic tools identify ways to make your home less drafty and the best places to invest in your home's energy performance. In addition, our infrared camera pinpoints insulation gaps in walls or ceilings. Our energy professionals also examine opportunities to upgrade your home's heating system, windows, insulation, appliances, lighting and air-conditioning equipment.

All of Clean Energy Coalition's Home Energy Assessments include a full report explaining the energy upgrades available for your home, including estimated cost savings that would result from putting the upgrades into place. Clean Energy Coalition can work with you every step of the way to make your home as efficient as possible.

To get started, visit our website, or contact Nick Helmholdt by email or phone 734.5855720 x13.
New Board Officers & Thank You JD Lindeberg!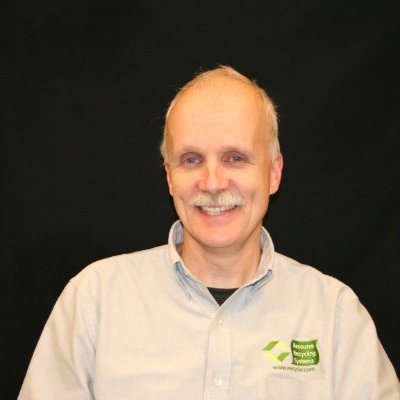 JD Lindeberg

At a December meeting, the Clean Energy Coalition board of directors elected a new slate of officers. The organization's 2012 lineup includes Claudia Rast (Chair), Jim Cain (Vice Chair), Keith Johnson (Secretary), and Kathy Reed (Treasurer).

As part of this transition, JD Lindeberg has stepped down as Chair after serving in the position since December of 2006. JD's tenure as Board Chair helped guide Clean Energy Coalition from being a brash start-up with one employee to getting its footing as an ambitious second stage organization with nearly 20 full-time staff. Through it all, JD's mentorship and business acumen have been vital ingredients contributing to our success. We couldn't have done it without you JD!
Join CEC at the Michigan Energy Forum on Feb. 2nd

Clean Energy Coalition will lead the next Michigan Energy Forum event: "Financing Your Commercial Energy Project", on Thursday, February 2nd from 5-7pm, at Ann Arbor Spark Central. Register here to join Joshua Brugeman and Wendy Barrott, among others, to learn about PACE, Michigan Saves, performance contracting and more.
Matt Grocoff to speak at Ann Arbor ReSkilling Festival

Ann Arbor's Matt Grocoff will be presenting on "Mission Zero: Lessons from America's Oldest Net Zero Home" at this year's Ann Arbor ReSkilling Festival, on February 4th at 3:00pm.

Named one of USA Today's Seven Best Green Houses of 2010, the Mission Zero House is America's oldest and Michigan's first net-zero energy home – meaning the home produces more energy than its owners consume.

The Ann Arbor ReSkilling Festival aims to help people learn skills for resilient, low-energy living—from canning to meditation to quilting to starting a garden. The concept of reskilling is about preparing for a low-energy future by acquiring new skills related to what we eat, wear, use and live in.

To view the full festival schedule click here.
Save 10% Online at the Clean Energy Outlet

The savings continue at the Clean Energy Outlet! Find all the energy-related products you need for your home or business. Now through March 31st, take 10% off the purchase price of any item by entering the coupon code "Winter10" at checkout.

Newsletter Sponsor




Eaton is a global leader in the development and manufacturing of complete hybrid power systems for commercial vehicles. Our hybrid systems help cities and businesses to run cleaner, greener, more responsible commercial fleets. Eaton hybrid power systems are sold all around the world and have accumulated more than 200 million miles of road-tested service and contributed to the saving of more than 8 million gallons of fuel, while reducing more than 80,000 tons of harmful emissions.

To learn more about Eaton Hybrid Power Systems, visit the company's website.




Clean Energy Coalition
924 North Main Street, Suite 2
Ann Arbor, MI 48104
734.585.5720 t
734.418.1681 f
cec-mi.org